How phpList Hosted (beta) Works
phpList Hosted (beta) includes:
Online access to the latest version of the phpList *
Hosting of your installation, subscriber lists, images, templates and campaigns on our servers.
Automatic processing of your message queue and bounces.
Automatic tracking of opens and clicks of your subscribers.
Taking care of whitelisting and deliverability.
Access to secure pages on our website to manage your account and special client information and contact forms.
Extensive user support through phpList's public documentation pages and forums of experienced users.
 
 
 
 
 
 
 
 
Messages per month (max)
300
2000
5000
15000
30000
50000
100000
Price per month
Free
US$ 5
US$ 10
US$ 30
US$ 60
US$ 90
US$ 180
Attachments
No
Yes
Yes
Yes
Yes
Yes
Yes
 
Sign up
Sign up
Sign up
Sign up
Sign up
Sign up
Sign up
 
Discounts available on 6 month (5%) and yearly (10%) signups
phpList Hosted PLUS
A PLUS account has several additional features:
No "powered by phpList" on the emails and the public subscribe pages
Image upload in the editors, which are hosted on our servers
Up to 5 logins to your installation, which can be restricted to a subset of the functionality

The costing for a PLUS account is:
 
 
 
 
 
 
 
Messages per month (max)
2000
5000
15000
30000
50000
100000
Price per month
US$ 8
US$ 15
US$ 45
US$ 90
US$ 135
US$ 270
Attachments
Yes
Yes
Yes
Yes
Yes
Yes
 
Sign up
Sign up
Sign up
Sign up
Sign up
Sign up
 
Discounts available on 6 month (5%) and yearly (10%) signups
To ensure a reliable service and minimise the spam risks for all of our clients, a Hosted account will go through two different stages:
Trial account

When you sign up to phpList Hosted, you open a trial account. A trial account allows you to do everything a paid account offers; importing your contacts, designing subscribe pages for your website, creating campaigns or newsletters, testing and sending them out to your subscriber lists.
However, the trial account is limited in volume: It allows you to send up to 300 messages per month with a daily limit of 50 messages. We want to give you the opportunity to explore phpList Hosted fully before actually paying for the service. At the same time, it allows us to monitor your needs and to guide and advise you in line with our Anti-Spam Policy and Terms & Conditions.
Paid account
When you want to make more intensive use of phpList Hosted and start to handle larger lists and campaigns, you can set up monthly payments.
To protect our reputation and that of other phpList Hosted users, we:
Mark a subscriber as blacklisted after receiving one bounce for that address.
Automatically unsubscribe emails from your list when they hit the unsubscribe button.
Automatically unsubscribe your subscribers when they report your email as spam with their email provider (works with those email providers that give us this information)
Use the domain throttle feature of phpList to ensure not too many mails to go a single provider in a given time frame.
Force you to always have the personalised unsubscribe URL in every campaign.

After a few months of use, when we register positive activity and behaviour on your account, the following settings will change automatically.
the send speed of your installation will increase as we will increase the batch sizes.

a subscriber will be blacklisted after 3 bounces, instead of 1.
a subscriber clicking "unsubscribe" will be asked the reason why, instead of being removed immediately.
The above settings will be adjusted based on your account activity. The following aspects of your account will be considered, amongst others:
views - the percentage of your subscribers viewing your campaigns (more views is better)
clicks - the percentage of your subscribers clicking a link in your campaigns  (more clicks is better)
bounces - the percentage of bounces you receive (less bounces is better)
unsubscribes - the number of subscribers who opt-out (less unsubscribes is better)
spam complaints - the number of subscribers who click the spam button with their provider (less spam complaints is better)

campaigns - how many campaigns you send. The more you send, the less likely your subscribers will consider it spam.
last campaign - when you sent your last campaign (the more recent the better)
import - how often you perform an import of subscribers (the less you import the better)

Detailed information on our service conditions is available in our Terms & Conditions, Anti-Spam Policy and Privacy Policy.
---
If you are familiar with phpList (download) there are a few differences you may want to be aware of, when choosing between hosted and download:
single login - we plan to add multiple logins, but at the moment there is one login per installation, the one you use to register your account.
image upload - The ability to upload images in the main content of your campaign is enabled, when you choose to pay for the "plus account". 
segmentation - segmentation is achieved with multiple lists, but the ability to segment your subscribers and campaigns based on the subscriber attributes (eg country) is not available.
RSS - the RSS functionality of phpList is not available on the Hosted service.
improved interface - phpList Hosted will look different from the download version, but it's all the same application. You will soon find it is a major improvement in use.

Sure already? Sign up and get to work!
RBS WorldPay payment methods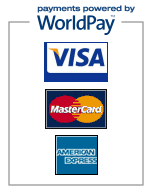 phpList company info
Kneath Point
8a Flitton Rd
Greenfield Bedfordshire
MK45 5DJ United Kingdom

Company No. 07582966
VAT No: 122 0788 37