The worst fear of every marketer the second they will hit the send button is the "Spam" folder. Yes, there is always a chance for your campaign to end up there and your recipients not read your message.
Spam filters
There is not a clear or single definition for "Spam Filters" as there are many Anti-Spam techniques applied by different ISPs, email service providers (like Yahoo, Gmail, Outlook, etc), desktop clients and it is hard to define how not to flag a message as "spam". If you are starting your email marketing journey now, you should definitely get familiar with the CAN-SPAM Act and the General Data Protection Regulation (GDPR). The CAN-SPAM Act was introduced to protect US nationals & GDPR to protect the EU nationals' digital rights (among others). Due to these two legal frameworks, anything related to spam detection is becoming more and more strict. Unfortunately, there is a high risk of a "legit" campaign to end up in the spam folder.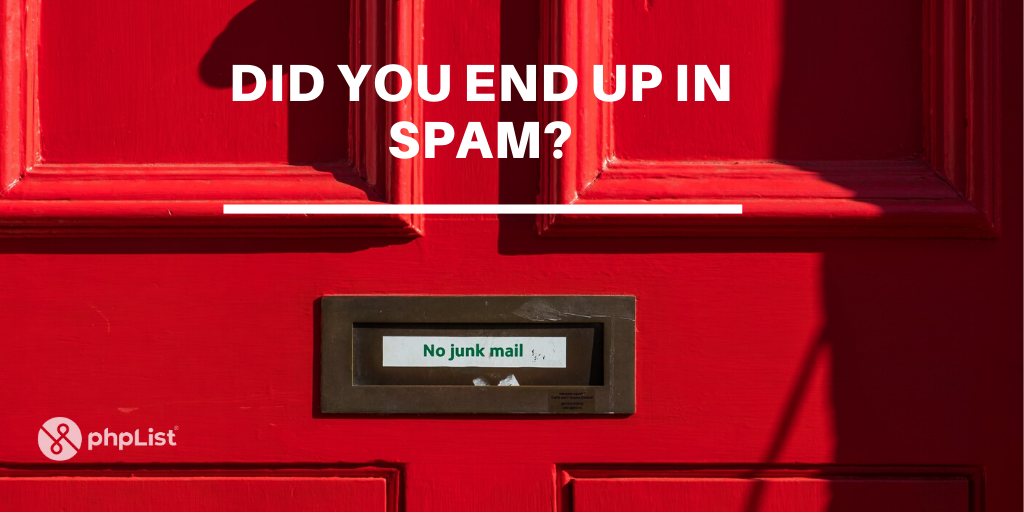 What can I do?
In order to lower chances of being flagged as Spam, you should always try to make your emails look less "spammy".
Single image/ GIFs
Sending in bulk campaigns that contain a single image or GIF and no text at all will trigger spam filters. If your design requires one or more pictures you can definitely include them but make sure you keep it brief. You can invite your subscribers to visit your website for an additional imagery.
Avoid "spammy" vocabulary
Some of the most common spam emails will notify you about a product that promises beauty miracles, techniques on how to be a millionaire overnight or that you have inherited a huge amount of money. These campaigns usually contain words like: millionaire, cash, bank account, credit card, free, luxury, win, urgent. Other than the body message, the subject line is enough by itself to trigger spam filters. Avoid putting there words and expressions like: dear friend, last chance, investment, dept. The list with words and expressions that could trigger spam filters is huge and there is no "official vocabulary".
Add your "From" email address
When setting up your account will provide a default content for the "From line" field which appears at the top of your campaigns. You can change that anytime. By providing a legitimate address here you will lower the chances of your campaign being flagged as "spam" by the Spam filters.
Make it easy to unsubscribe
Other than the fact that GDPR demands to have an unsubscribe link on your Email marketing campaigns, your subscribers should feel that they can stop receiving your campaigns whenever they want to. By making it impossible to unsubscribe (or extremely difficult) you obtain the reputation of a spammer and potential customers might go away.
Above you can read only 4 factors that might affect the deliverability of your campaigns. Check out the "Why Spam Traps Are Dangerous (and How You Can Avoid Them)" post on the phpList Knowledgebase. You can browse the Knowledgebase for more tips on your Email marketing journey. For easy access, you can visit the Knowledgebase from your phpList Dashboard.