We've just delivered a fresh set of improvements to all phpList.com accounts. Log in, try them out, and let us know what you think below.
Traffic light guide to list cleanliness
phpList now brings you a simple, color coded overview of list cleanliness.

Your active subscribers show in green: these subscribers will be receive campaigns when you send to lists that they are on. Next are the inactive subscribers, sending to these subscribers is temporarily suspended in order to improve your deliverability and inbox placement. Reasons for temporary suspension include soft bounces during a recent send to the subscriber. Finally in red are the blacklisted subscribers, these are subscribers who have opted out of your mails or have had repeated or permanent bounces when you have sent to them. This great new feature can now be found on your Subscriber Lists page.
List preferences retained after unsubscription
Subscribers can opt-out of your lists any time, this is an important aspect of permission marketing and is a legal requirement in many countries. Giving subscribers real control over their preferences allows them to opt-in again later — because you offer them an incentive, for example, or because their interest has been renewed.
Thanks to this new feature, when a subscriber opts-out from your mails, their list preferences will be maintained in their subscriber profile.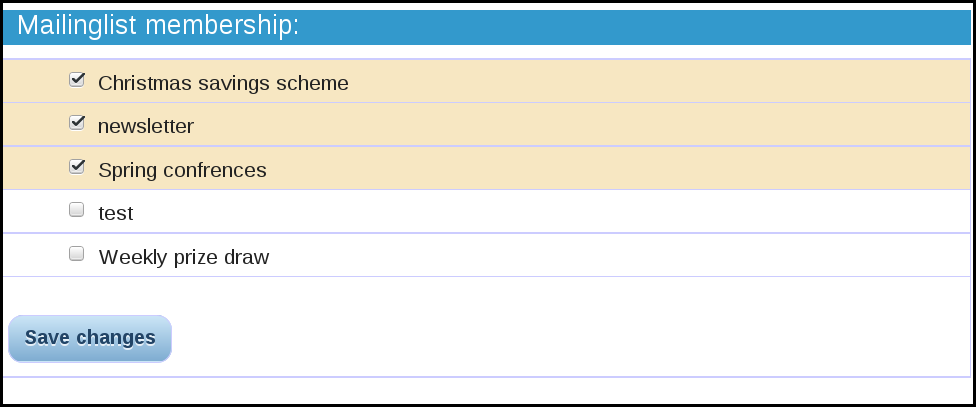 If the subscriber opts in again in the future, their original preferences will be maintained, including any private lists you had included them in. This means that sending based around their specific subscriber profile can resume seamlessly. Additionally you can preform a deper analysis of which lists have a greater unsubscribe rate.
Email obfuscation on preferences and subscribe pages
On unsubscribe and preferences pages the email address of the subscriber is now obfuscated. This provides a greater degree of privacy for subscribers. Additionally, this address will no longer be editable on subscribe pages.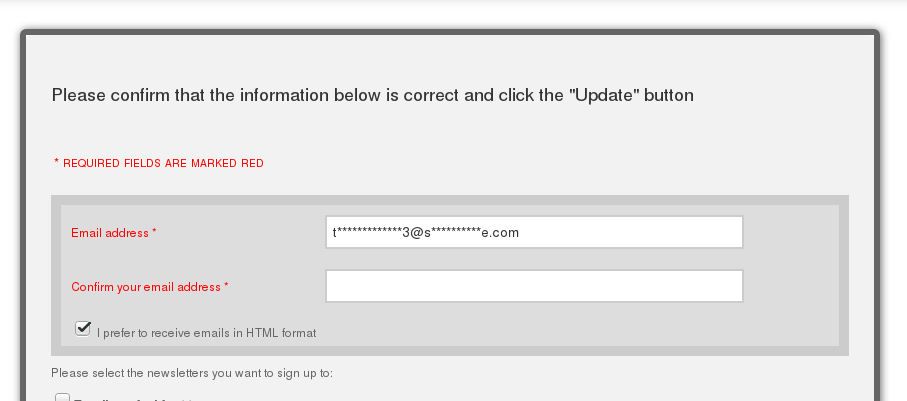 Convenient links to plugin settings
If a plugin has settings in the Config > Settings page there is now a link to the page from the plugin. For example, if you are using the CKEditor (phpList offers a choice of campaign editors) you can hop to the settings page directly from your Plugins page.