Open Source is a key element in how we perform day-to-day tasks at phpList Ltd. and one of the top priority day-to-day tasks is customer support. Combining these two together, we decided to switch to Zammad, the popular open source licensed ticketing system in order to resolve customer tickets faster and organize them better.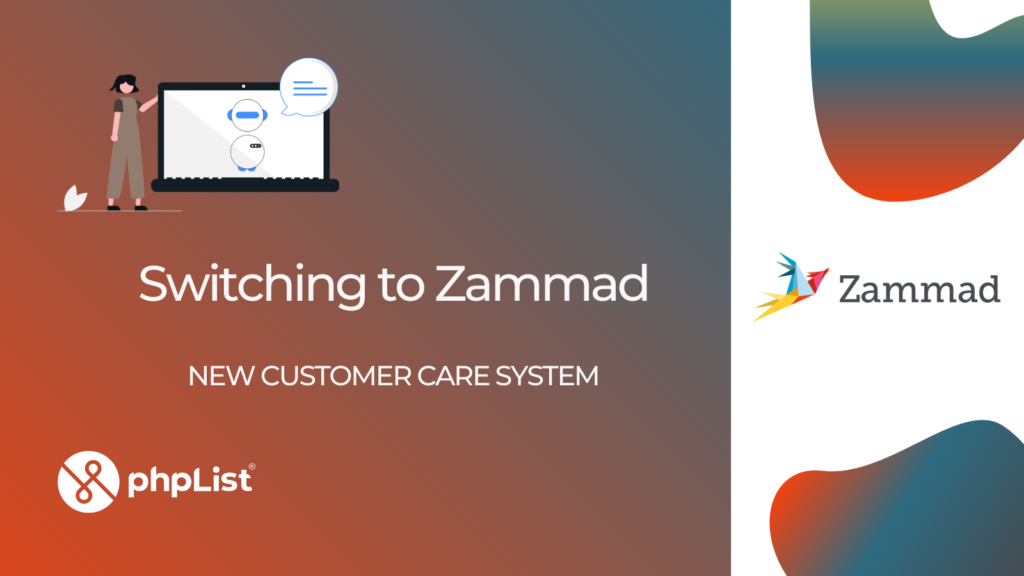 Zammad is a great solution in order to avoid "email ping pong" and lose track of important customer issues. Zammad being open source and having our customer data in-house was a key factor when deciding the software we would use. It is important to ensure that the Hosted service customers receive the support they deserve by using the proper tools.
All phpList Hosted users should not expect any changes on their side whenever they want to reach out to phpList Support – you can reach out by filling out the "Contact us" form on your phpList dashboard, as you always have been doing. Alternatively, you can try WhatsApp Support at +1 347-380-7678.
Don't hesitate to reach out to phpList Support during Support Hours: Monday to Friday from 9AM to 6PM Central European Time (CET).
We are partisans of the "open source culture" and try to apply as many as possible open source solutions to our day-to-day practices. We would like to thank and congratulate the Zammad community for building and maintaining great software!