With the wide use of the internet, a lot of people have created their own personal brand under their name and have turned their talents and skills into their full-time job. Building an audience that will potentially be your clients and pay you, takes a lot of effort and time. But, how do you convince people that a single person can compete with larger groups of professionals and eventually win? You guessed right: by providing examples of their work.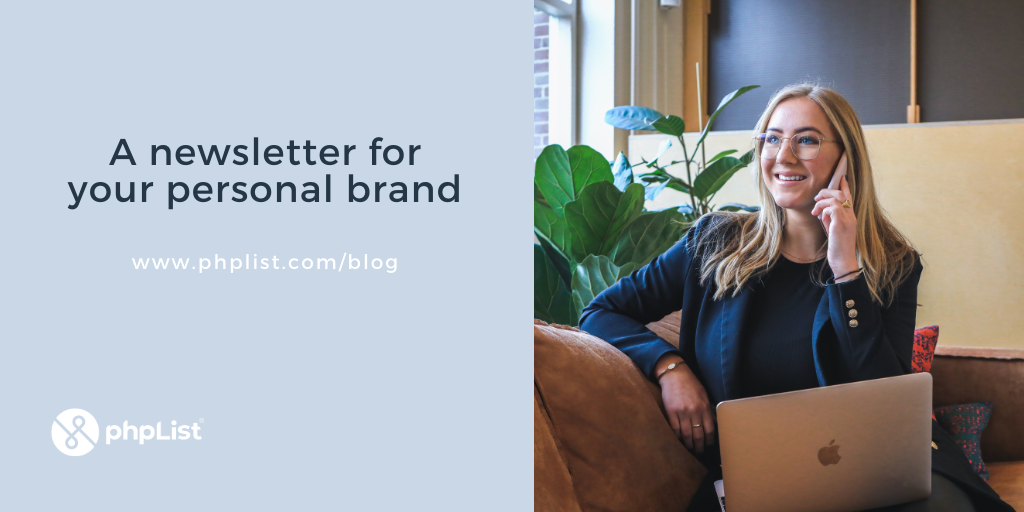 With a quick Internet navigation, chances are that you have come across bloggers that send out newsletters sharing content that is either created by them or other that they support but the point here is that they try to reach more and more people by sharing stories/ tips/ use-cases and anything related to their field of interest. Nothing compares to an in-person conversation when it comes to promoting your personal brand, but the internet can offer a wider and probably international audience. Fashion designers, programmers, photographers, freelancers, authors, sports enthusiasts, political activists, travel bloggers, foodies, and any other type of field that you might be involved with can set up their own newsletter infrastructure and share news.
Setting up your newsletter infrastructure
If you are not familiar with the notion of Email marketing (aka Newsletter sending) it might take some extra time to set up everything before you start sending. Taking some extra time does not mean that you will never be able to accomplish this, it means that simply will have to do some reading first. The Glossary page on the Knowledgebase has some of the most commonly used terms in the email industry.
Once you create your account and verify it, it is time to import subscribers. If you already have a registry with emails you can simply import the file that contains this information. If you are starting now, you will collect subscribers on your website via your Subscriber's page. Have in mind that according to the Terms & Conditions and Spam Policy of most Email Marketing services (not only phpList Ltd.) the use of purchased lists is not encouraged as this would lead to the violation of several national (depending on the country) and international regulations and laws.
Once your account is ready you can start crafting your content! You can send plain text messages or HTML messages.
Helpful resources
New to Email Marketing? No problem! Here are some links that will help you set up initially your account and then craft some amazing content for your Newsletter journey.
The Knowledgebase: The Knowledgebase contains much useful information on how to set up your account, how payments work, what to avoid and what to intentionally do.
The User Manual: The manual has more information that you might need in case you have a hosted account (that's why the colours are different), but it also contains much useful information (with screenshots) on creating effective campaigns, and what every button does.
The Blog: On the blog, there are "tips & tricks" for an effective email marketing journey! The blog contains information on what you should avoid on your newsletters, how to make them better looking and get better results.
If you are starting now with Email Marketing do not get discouraged with the small numbers on your Statistics page. Effective Email Marketing takes time. Everything takes time. Sit back, try to create the best content you possibly can and over time numbers and subscribers will start to increase.