While more and more people turn to tech jobs, the majority worldwide still relies on jobs that require traveling to their workplace or their customers' location. With the COVID-19 restrictions imposed by governments worldwide, this was practically impossible. Although, this unprecedented crisis led to some interesting changes for Q1 in many different areas. According to statistica.com, in Italy sales in supermarkets, mini-markets, discounters, and specialist drug stores in Italy increased by 5.1%. Italy is one of the countries that was hit by the Coronavirus the most but this behavior has been observed in many other areas worldwide. For sure you have watched videos of people buying groceries massively and leaving very little supplies for those who cannot spend that much time shopping or that belong to high-risk groups during the pandemic. Panic-buying is a normal phenomenon during a crisis though. The increased levels of anxiety and stress lead people to purchase unnecessary supplies or purchase in larger quantities than they actually need.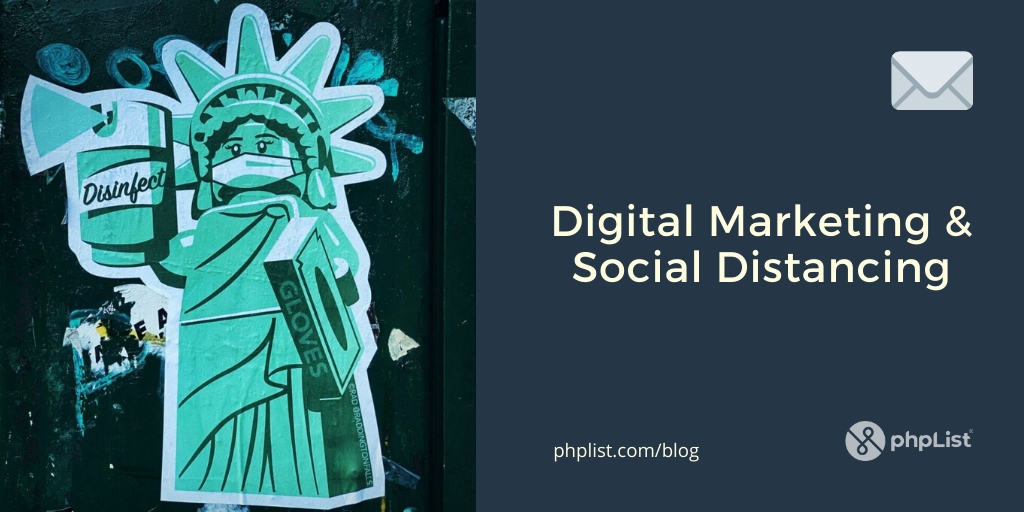 Online purchases
Another interesting rise has been observed in online purchases. Companies in different fields have reported a rise in online orders. According to an article published on Forbes, many US-based retailers selling non-essential items have observed double and triple-digit increases in online sales.
How about digital marketing – even post quarantine?
Traditional marketing is not much of an option anymore for many organizations – people don't attend social gatherings and streets are empty of people to see large advertisements on buildings. Switching to digital marketing is probably a good practice right now, but this should not be perceived as a downside. Instead, every organization can take advantage of the maximum of the resources they already own and explore new. Your website or blog is your brand's home and therefore this is where you should put your maximum efforts in building a strong brand.
Having a wide online audience on social media or a big email list can be helpful while sharing your content and news around your organization. But more than ever now is a great opportunity to make your brand stand out. Depending on the nature of your organization, adapt your content in order to make sure that your customers and partners will remain your partners even after the pandemic – hopefully this will happen soon.
During the past months, many large companies and organizations are providing some of their services for free or adapting some of them so people can spend time using them. Museums are offering free virtual tours, online course websites are offering some of their premium courses for free, tech events go online, companies in the fashion industry produce and give away reusable supplies to people who cannot afford to buy them. What your organization can offer?
Although many countries have started lifting some restrictions, the coronavirus pandemic is not over yet. Nothing will be the same in the upcoming months and building a trusted name now will help you increase your visibility when we are back again to store purchases and traveling.
'COVID-19 impact' from our perspective
Now that the new reality imposes to work and study from home we noticed a rise in the demand in using phpList. Marketers tend to go for an Email Marketing service that fulfills their marketing and privacy needs. At phpList, we gave the chance for everyone who has an active hosted plan to send their COVID-19 related campaigns and we will add all credits used back with no additional cost. In the meantime, we want to wish you all health in these unprecedented times!